This is a sponsored post written by me on behalf of Daytona Beach Area Convention & Visitors Bureau for IZEA. All opinions are 100% mine.
A Trip to Daytona Beach
It wasn't to long ago that I went to Dayton Beach with my college friends. I even had a date or two on their vast beaches. I think it is so neat that you can drive right up and have your car right there while you relax. I may have just told a fib it was a long time ago that I went to college. What I didn't realize until I became a mom was all of the family friendly activities that Daytona Beach has to offer. The beach awaits but the place is also filled with activities that are perfect for my children. The amount of history in Daytona beach is surprising. They are the Festival Capital of Florida. They have an incredible Fall festivals that shouldn't be missed. They have art museums and the historical homes of Flagler. I decided to plan a three day trip to check out what there is to do in the place that I have fond memories of.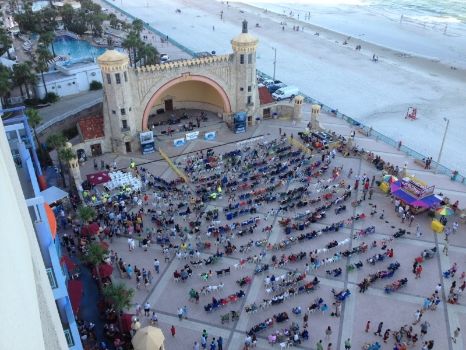 The first thing I did was go to the Daytona Beach Website. I went there because it allows you to research places in Daytona Beach and then you can add them to your itinerary right on the website. I think that is a great way to plan a vacation. It has a great feature that locates each activity on a map.
I picked out everything that sounded interesting to my family and myself. I find this is the best way to plan a vacation. I was astounded by all of the cultural and educational opportunities that were located in Daytona Beach. Make sure to check out the list of amazing Free Things to Do in Daytona Beach.
We love to hike so I would start our trip off with the Spruce Creek Park it features hiking trails, playground, and a15-foot observation tower overlooking Rose Park. That would take up most of our morning.
Then I would head to lunch. We love seafood so I would find a local place along the coast. There are so many options for cuisine and lodging in Daytona Beach I was astounded.
Next we would head to Marine Science Center.
We would head to the Daytona Beach Boardwalk for dinner and then call it a night since we would put in at least 6 miles walking for the day.
Day two
I would take my family on the manatee boat tour in the Ponce inlet. I was so amazed by the manatees when I saw them for the first time. I am sure it will be a memory my children will not soon forget.
Lunch will be served at a local eatery on the Ponce Inlet.
We will then take a tour of the second largest light house located in Ponce inlet.
Depending on the weather we will take a nice walk on one of the gorgeous beaches near the Ponce Inlet.
Then we will attend the boardwalk again at night this time and try out the ferris wheel.
Day Three
That will involve the Museum of Art and Sciences for me. Well, it does include a children's science museum for them. I love bringing learning to life and a science museum is the perfect place to do so. I will enjoy looking over the unique collection of art in the Museum of Art.
When we are finish we will find a wonderful fall festival to attend. We may attend the Daytona Beach Blues Festival or find daily live music at Bruce Rossmeyer's. I know I would love to check out Daytona Beach's film festival.
Then we will attend an air show. I know my kids would love that Wings and Waves air show has over 40 different Air Force aircrafts. They give an astonishing aerial performance over the Atlantic Ocean. I can't wait to see that.
Daytona is known for their beaches but what you didn't know are all the jewels that are awaiting your exploration, they have Kid friendly options, Outdoor Fun and more. I encourage you to plan a trip that your family won't soon forget.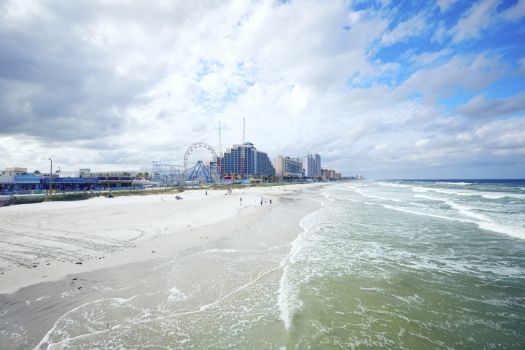 I encourage you to rediscover Daytona Beach with your special someone or your special someones. What would you do if given the opportunity to explore such a diverse and beautiful place?