This is a Sponsored post written by me on behalf of Kraft Foods. All opinions are 100% mine.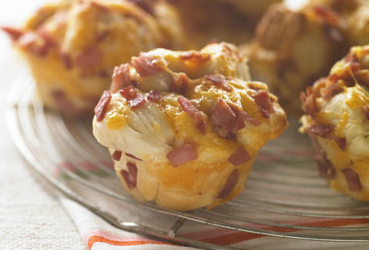 When I think of Kraft I think of what my children eat every Tuesday night when they are with the babysitter. She makes them Mac and Cheese because they love it. I of course know there  are more that just that wonderful products made by Kraft. If their huge selection of products wasn't enough they added more. You can check out the new products and their meal ideas like this one Ham Bubbles. Yummy! Kraft Foods Everyday Delicious
Walmart and Kraft have team up to  introduce new and exciting products ranging from full meal solutions to easy ways to pack lunches. They know convenience is a priority as well as healthy solutions. They invite you to check back to see what exciting new items are out to make everyone's lives a little simpler.
If it wasn't for Kraft I am not sure what my children would eat. I am one of those coupon moms so I was excited to learn there will be more coupons and money saving incentives.
They also know you get stuck sometimes and would love some new recipes. They are making they easier and more helpful. Did someone say dessert? I know you are looking for a holiday dessert? Maybe a kid-friendly dinner? They've  got you covered! And since they know you're always on the go or obsessed with social media like my modern day mom self. You will now be able to  share your recipes directly to Facebook, Twitter and Pinterest.
I challenge you to get on pinterest and pin some awesome meal ideas. Then we can cook together, save money, and have happier families Kraft Foods Everyday Delicious