Have you started your holiday shopping yet? I'll admit it, I haven't. If you are like many shoppers, you'll do most of your holiday shopping online. I know I will. Here's my online shopping plan:
1. First and foremost, I will set a budget. These days, every penny counts!
2. Make a list of family and friends for whom I will be buying for this year.
3. Set time aside to research the best deals. I will make a list of the online stores with the best prices so I can order when I'm ready.
4. Once I'm ready to start my shopping, I'll use Ebates as the starting point for each of my purchases.
5. Once my shopping is done, I'll be ready to decorate the house, bake goodies for family and friends, and enjoy the season.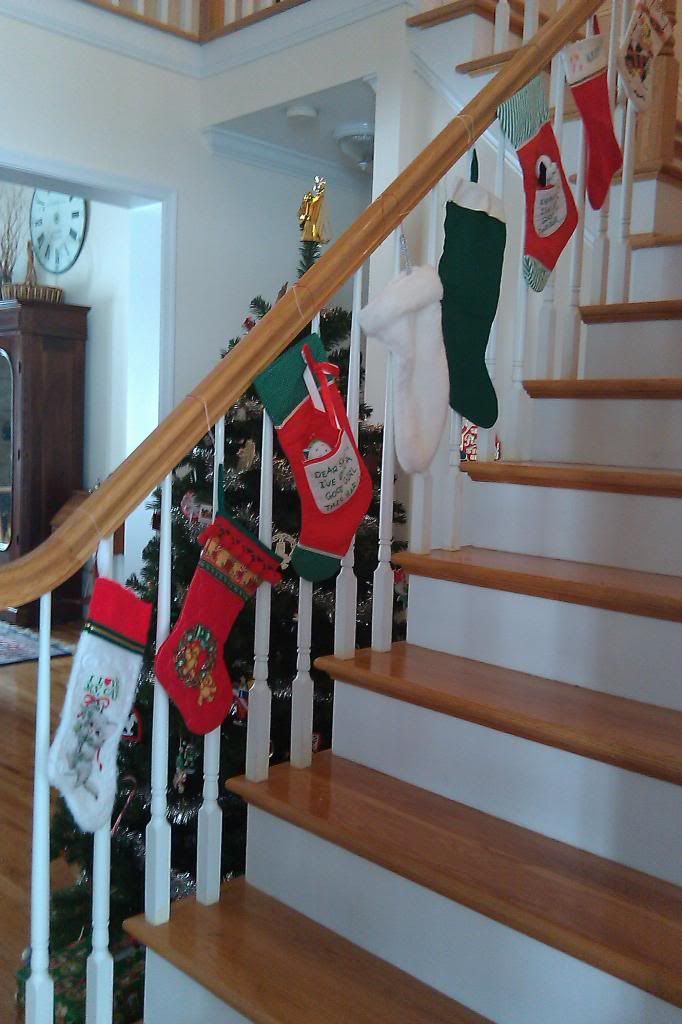 Now that my children are older (and past the Santa phase), the holidays are much less stressful. For years, I spent the whole year buying presents when I found them on sale and stashing them away for the big day. Fortunately, that's not the case anymore. Our family's needs are few so I find myself looking for specific and unique items for each person on my list. One thing hasn't changed. I continue to use Ebates for all my online purchases. I joined Ebates in 2002 and since then have received over $1,000 in rebates. That's ten years of making every penny count!

Our wish list is short this year. My husband will be gifted with the requisite new shirts, pants and socks, and something special from our teenage daughter. My biggest decision is whether to buy my husband a tablet. Our two grown kids and my parents will each receive one special gift plus a few gift cards to choose exactly what they would like from their favorite stores. Our teenage daughter reads the blog so I won't be letting the cat out of the bag as to what she will be receiving this year.

Fortunately, I can count on Ebates for a season full of deals including November Holidays(11/17-11/30), Black Friday(11/23), Cyber Monday(11/26), 12 Days of Deals(12/1-12/12), and December Holidays(12/2-12/24). **Note these URLS will not be live until the dates specified*

With Ebates, you earn cash back on every purchase made at thousands of online stores. During the holidays, so many of these merchants over not only the best prices but double cash back. I personally plan to start and finish my shopping during the Ebates Black Friday and Cyber Monday sales. It won't be hard. I'll simply login into my Ebates account and choose the store where I want to shop. Ebates generates a tracking ticket and once I've completed my purchase, my rebate will appear in my account within a few days. Then every few months, Ebates sends me a Big Fat Check (I choose to have Ebates transfer funds via PayPal). How much easier can saving get?

Now is a great time to sign up for Ebates. Joining Ebates is free and new members receive a $10 bonus gift card after they make their first $25 purchase. Ebates customers receive 1%-50% Cash Back on their purchases at thousands of different stores. As you shop, Cash Back accumulates in your account, and then every few months, Ebates will send you that Big Fat Check (or transfer funds via PayPal).

What are you waiting for? Signing up for Ebatesthis holiday season is easy and every penny counts!

Discover how online shopping saves you time and money this holiday season. Ebates is a great destination for online deals and you get cash back! Sign up today!

Reply below and be entered to win $100 cash from Ebates. Sweepstakes Rules.

This is a sponsored conversation written by me on behalf of Ebates. The opinions and text are all mine.

Do you love making healthy and quick meals? Join our