Real Advice Gal Small Business Owner Tips

Blogging Tip – 10 Things Bloggers Should Consider
1) You need a great laptop or desktop. You will be on your computer all the time. I use a Mac for everyday and my Chrome book when I travel.
2) You need a fast internet speed
3) You obviously need a domain name. My blogging tip is for you to buy it through Go Daddy.
4) You will need hosting iPage
<——— CLICK THERE TO GET YOURS
iPage is cheap and the service is awesome. You can also host multiple sites on the same host. is fine until your blog gets bigger than I would transfer your blog to Big Scoots. This statement was made prior to me trying iPage until you get several thousand posts you should be fine on iPage.
5) Organize your content marketing with a useful tool. I love CoSchedule.
6) You will need an email service. We use Mad Mimi and love it. You can sign up for FREE. Then it cost money if you have a certain number of subscribers. I never ever pay because I sell space in mine so I make money with every email I send out. I actually make Thousands a year using my email service. I sell ads, eblast, my products and services, and I make connections. You can sign up free by clicking on the link that says mad mimi I would do this TODAY if you have any business at all.  <——
SUPER IMPORTANT and it is EASY to use
7) I would suggest getting a data back up service Carbonite is $5 a month. It's a secure online backup, where in you can access your files anytime, anywhere.
8) If you are going to be online I would get Lifelock. I can't tell you how many times people have tried to assume our identity and take our credit! I love life lock it is worth the less than $10 a month.
9) A good camera. I am a Canon girl and I suggest the Canon Rebel with the addition of this lens.  The canon 50mm 1.8 lens it will handle most of your image shooting.
I used it for this picture.
10) Another favorite blogging tip that I want to share is that I am also in love with light box  for taking pictures and this background you can buy the 2×2 vinyl
I used the vinyl for this image
11) I would also invest in your education I am a huge fan of lynda.com. I love their videos on html, photography, and lightroom. Which reminds me picmonkey is great for free editing but if you are serious you should buy lightroom.
12) If you prefer to use WordPress for your website and want to have a really pretty and customizable site like mine then I highly recommend that you use Thrive Themes. It's the easiest way to build landing pages, homepage and more!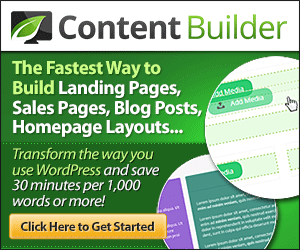 Blogger Social Media Check List
LimoStudio 16″ x 16″ Table Top Photo Photography Studio Lighting Light Tent Kit in a Box
Neewer 2.6M x 3M/8.5ft x 10ft Background Support System and 800W 5500K Umbrellas Softbox Continuous Lighting Kit for Photo Studio Product
Premium Background Paper For Photography – 3 Pack – 4×12 Foot Rolls
CREATE Blog and Editorial Planner: Create Exceptional Content, Get More Done and Smash Through Your Blogging Goals
For more blogging tip from Madame Deals read these:
Do you have blogging tip that you want us to answer? Leave a comment below