Dunhill Travel Deals- Travel More. Spend Less!
Now that the weather will be getting warmer soon, it's time to start thinking about Vacations! With Dunhill Travel Deals, you can go on your dream vacation for up to 70% off! Sign up is FREE and only requires your email address and zip code!
Check out some of the great travel deals going on right now at Dunhill Travel Deals:
4-night Bahamas Cruise for only $179 a person! Thats a 50% savings!
Dreaming of the beach? How about a 4 fay 3 night all inclusive stay in Ocho Rios Jamaica for $899 Including Air fare!?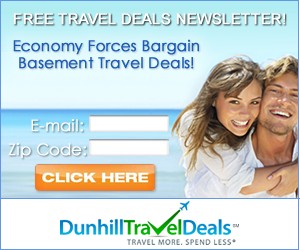 Click the photo above to start saving on your dream vacation now with Dunhill Travel Deals!