This is a Sponsored post written by me on behalf of Full Spektrem for SocialSpark. All opinions are 100% mine.

I have three kids and that means I have more messes than I can count. We recently bought a stainless steel refrigerator and it looks so wonderful. That was for about three minutes after it was installed. Then there were fingerprints on it and gunk and things I couldn't and still can't identify. I noticed this great new product at Safeway called Nano-iT it is also available at Randall's, Thom Thumb, and Vons and I decided to give it a try. I figured why not?
The Nano-iT Stainless Cleaner was the one I selected first.  I bought it because I couldn't believe how much we invested in our new appliance and how dirty it got quickly.  I needed it because it repels dirt, smudges, and fingerprints. It cleans and conditions and shines without streaking. It also protects from future dirty finger, hands, and feet. I have little children and yes they have tried to open appliances up with their feet.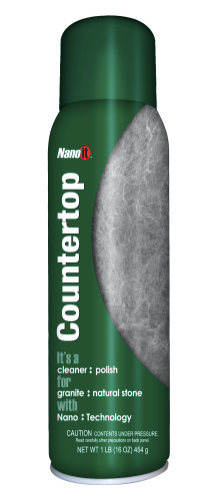 I decided the next product to try is the Nano-iT CounterTop it is environmentally friendly. It removes grease, stains, gum, coffee, wine, and oil. This cleaner does all this with the use of a clothe not prayers and elbow grease. I was pleasantly surprised when it removed a stain that had been there for awhile and we have given up on it and put the knife block over it to hide it. We sprayed the counter down and let it sit for 10 minutes then I wiped it away! Yeah!
Nano-iT Woodplus is a third product in their powerful and impressive line of cleaning products. Nano-iT is a wood polish that provides a full coverage protection to wood while it prevents against the damage that UV light causes.
The nice thing about the Nano-iT line is it non hazardous and biologically degradable. I love having products that work and I love having a product that comes with a money saving coupon. coupon