This post brought to you by Sharper Image. All opinions are 100% mine.
Since 1977, the Sharper Image has provided consumers with the some of most innovative, creative and quality products on the market.  Imagination, creativity, innovation, passion, quality and excitement are the foundation of Sharper Image's reputation.  All of their products meet this unique set of standards.
In this fast moving technological world, it's comforting to know consumers have a place to turn for must have gifts.  In 2008, Sharper Image moved to a strict website and catalog only business where customers can easily research and purchase the latest Sharper Image products . Additional features include; extensive product search functionality, informative video clips, customer product reviews and rankings, convenient order tracking, access to real time/toll-free customer support and company related information all providing a content-rich shopping experience.
This year, Sharper Image is featuring three exciting "must have" gifts for the techie or non-techie in your life.
The first of these is the Sound Soother White Noise machine.  This innovative white noise sound machine is the perfect sleep companion for the restless or light sleeper.  Personally, I think it would make a great gift for new parents.  When my children were babies, I found that a white noise machine was the ticket to a much better night's sleep for both baby and us!  Bonus features of the Sharper Image Sound Soother are the  auto-off timer you can set for 15, 30, 45 or 60 minutes and the built-in alarm clock that fits on any bedside table.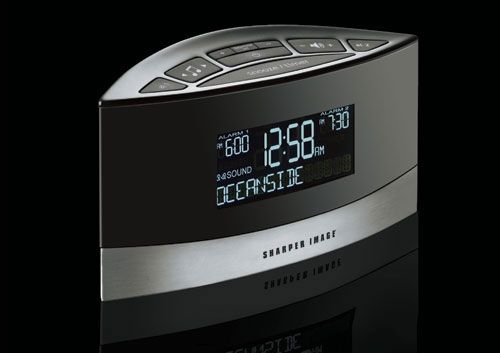 The next item is the Back Massager.  You can use this massager on any standard chair to experience deep-kneading shiatsu or rolling massage from four rollers which travel up and down your back.  This massager comes complete with the capability to customize the massage to your back and height, soothing heat option and a carrying bag for bringing the massager wherever you go.  I can remember shopping at the mall and testing out the Sharper Image massage chairs.  That was a great way to relax!  Imagine having one of these in your home to destress after a long day at work or shopping at the mall.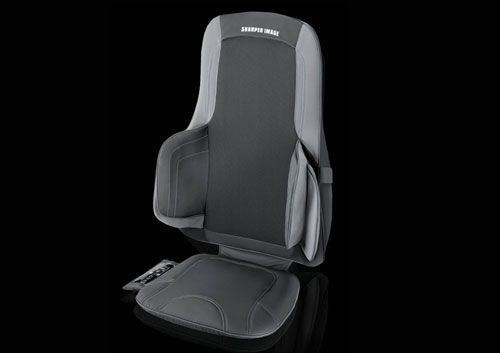 Last but not least, is the Bluetooth Speaker.  This wireless speaker lets you always have your tunes.  By connecting wireless with smartphones, laptops and most notebooks, you never have to be without your own music.  Features of this innovative speakers include the capability of working up to 30 feet away using your device to control music, powerful speaker output with an integrated subwoofer for expanded bass response, and a convenient universal device holder.
Check out the must haves at Sharper Image and tell us which are on your list this year. 
P.S.  In case you haven't figured it out yet, my favorite is the back massager!