Take Control of your Budget for Free with LeanVest!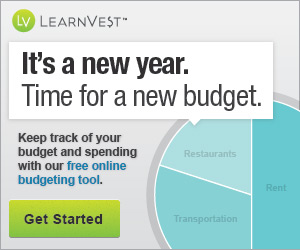 I know I have to keep a budget to keep on track, and keeping a shoebox full of receipts is messy and time consuming! I'm so glad I found LearnVest! One size does not fit all- especially when it comes to your money. LearnVest makes it easy to get your financial life in control and organized for free. Get a budget you can actually stick to!
LearnVest is Free, and super easy to use!
Just sign up with your email, and get started! You can also sign up to get daily emails with money saving tips and budgeting advice. LearnVest is perfect for any family that wants to stay on top of their spending.
Click the picture above to learn how LearnVest can help you get you budget in order today!