Hooked on Phonics Risk Free Trial!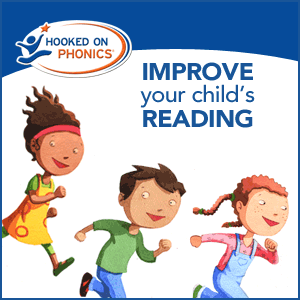 Improve Your Children's Reading Guaranteed with Hooked On Phonics!
Fun, Effective… and Easy as 1,2,3!
Developed by leading educators based on research on how children learn to read, each session takes just 20 minutes or less. Discover how more than 3 million children are getting better grades with Hooked On Phonics!
Click the picture above to see how you can try Hooked On Phonics today for only $14.95 plus FREE shipping!This deal is perfect for parents who want to make sure their Children get the best education when it comes to reading!
Try Hooked on Phonics today!!