This post brought to you by Sam's Club. All opinions are 100% mine.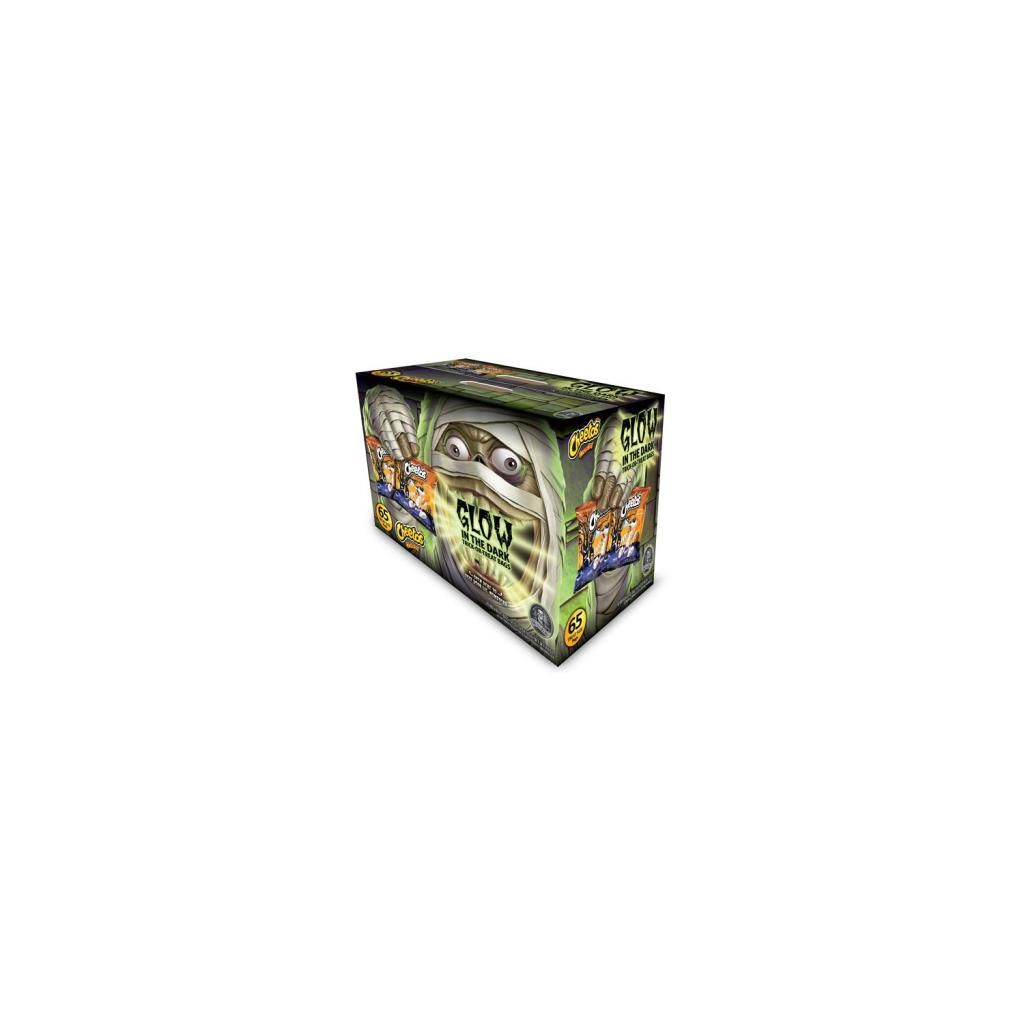 In our house, we love to celebrate Halloween!  From picking out and then carving a pumpkin from our local pumpkin patch to planning and then executing our unique Halloween costumes, it's the time of year for fun.  Each member of the family has their own opinion of what we should give out to trick or treaters on Halloween night.  The kids insist on candy, preferably of the chocolate variety while my husband is partial to Halloween "doo dads" (spider rings and skeleton stickers).  I, on the other hand, prefer snack items to candy.
With the help of Sam's Club, we were able to cover all of our family's favorites.  I was particularly pleased to find The Cheetos® Halloween Cube which comes complete with 65 individual bags in glow-in-the-dark-treat-size packages.  As I later learned, these are available exclusively at Sam's Club.  As such, they will be a unique treat which won't be lost in the loot bags filled with the usual sugary treats.
I picked up five Cheetos® Halloween Cubes last week, sent two cubes with the kids to school for their classroom Halloween parties, and saved the remainder for the big night.  The biggest regret I have is that I didn't pick up more.  See, the thing is, the chocolate candy I bought on sale two weeks ago somehow managed to disappear.  That'll teach me … I need to find a better place to hide it.
I encourage you to visit Cheetos on Facebook and Cheetos on Twitter to see what our favorite Cheetah will be up to next.  Who knows, maybe he'll be donning a Santa suit in the next few weeks.
Let us know how you'll be celebrating Halloween and send us a picture of the kids and all the loot they come home with.  Who knows, maybe there will be a few bags of these special Cheetos® snacks in there!.
---
Check out how MadameDeals score a great deal on Kate Spade Shoes and Kate Spade Purse!
Read Madame Deals money saving tips and why learning how to wait can save you $$$.