Great Baking Deal includes Free Pie Dish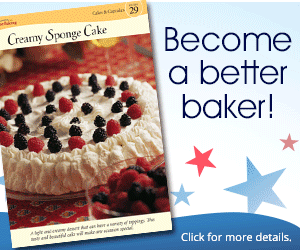 Get creative and start baking with your brand new pie dish and recipes for FREE!
Great New Baking Deal from Great American Home Baking
Deal Includes
 36 Quick and Easy Delicious Baking Recipes Cards
3-Ring Binder Plus 10 Divider Cards
FREE 9" Porcelain Pie Dish
Recipe CardsDescription
Three 12-card sets featuring quick and easy, 3 to 6 step recipes — perfect for busy bakers!
Each card is loaded with step-by-step instructions, inspiring full-color photographs, ingredient lists and substitution suggestions.
Master tasty treats of all types such as crisps, cobblers, cakes, cookies, casseroles and so much more!
Topic: Free Pie Dish