Easy Dinner Recipes for Kids:
April 16, 2013 at 8:50 am
Written by madamedeals
Easy dinner recipes for kids:
It is five o'clock and time to eat. The kids are running around and you have had enough. I decided the reason my kids were acting crazy because they wanted my attention. I needed Easy dinner recipes for kids to make and to eat. I know the two things my children love is bread and cheese. I decide we can make a meal that was easy, inexpensive, and healthy.  
Easy dinner recipes for kids
easy dinner recipes for kids: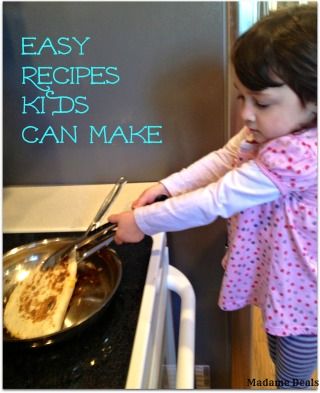 Ingredients
Olive Oil
Three types of shredded cheese
Tortillas
Instructions
In a pan heat up 1TBS of Olive Oil
Then place the cheese out with spoons in the bags
Provide each child with a plate and a Tortilla
Let the put their cheese inside
Then fold the Tortilla
Place the Tortilla in the Olive Oil until the cheese is melted
http://madamedeals.com/easy-dinner-recipes-for-kids/
Also check out my favorite Crockpot Freezer Meals
We also have a list of delicious Easy Bacon Recipes
Topic:Easy dinner recipes for kids