This is a Sponsored post written by me on behalf of Dollar General for SocialSpark. All opinions are 100% mine.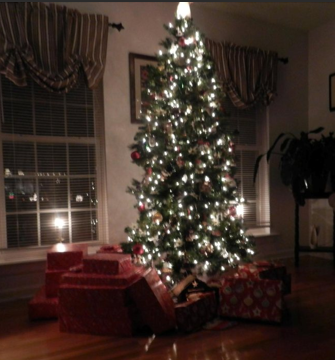 Have you ever tried to wrap presents and been upset that the paper can cost and arm and a leg. I mean do you factor in the cost to wrap your present in your budget. I have seen paper that was more expensive then my gift. I was so glad that I live near a Dollar General. They have some really great gifts in their Dollar General Gift Center and they have inexpensive wrapping paper and supplies.
I have had a problem in the past with wrapping paper. I found this amazing paper. I didn't bother to read how large it was. I paid $3.99 for it which seemed reasonable until I unrolled it and found it could wrap two gifts. If that wasn't bad enough I wrapped the gifts. Then I placed them under our tree. I didn't think about the fact that my daughter could reach the presents. I am sure you can imagine where this is going. Yes, she unwrapped the gifts. I did my best to salavage the $3.99 wrapping paper with an adidtional $1.00 in tape. The end result looked like I ran over the gift with my car. I still gave the gift to its intented recipent since I now had a priceless story.
This year I headed to Dollar General with $10. I was able to get some great supplies ot make my holiday special. I am sure you can tell that we like to wrap each person's gift with different papaer.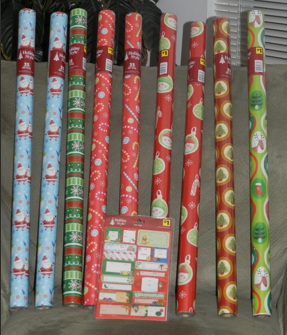 Go ahead and Like Dollar General on Facebook www.facebook.com/DollarGeneral because they have super duper deals!  Get you holiday gifts and supplies today at Dollar General!