Hurry! Grab a pair of Glasses from Glasses USA and Get one FREE! Last day!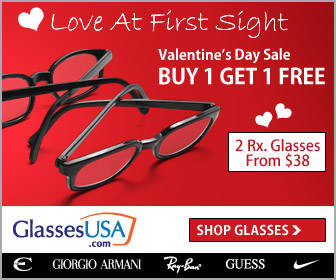 You can grab 2 pairs of glasses starting at $38 from Glasses USA
Click the picture above to grab your BOGO FREE Glasses!Hurry though! This is the LAST DAY to get this great deal from Glasses USA!
Check out these super cute glasses I found at Glasses USA for only $38!
Glasses USA had a TON of really nice Glasses for under $50. Hurry and grab yours today!