Blockbuster is offering a 30 day risk free trial!
I love having new movies and games delivered to my door, and with Blockbuster I can get most new releases 28 days before Netflix or Redbox!
Another great thing about Blockbuster is that are NO due dates. No having to be worried about getting charged if you didn't get a chance to watch a movie as quickly as you planned. Right now you can get your first 2 months of Blockbuster Services for only $4.99! (and only $9.99 a month after that!)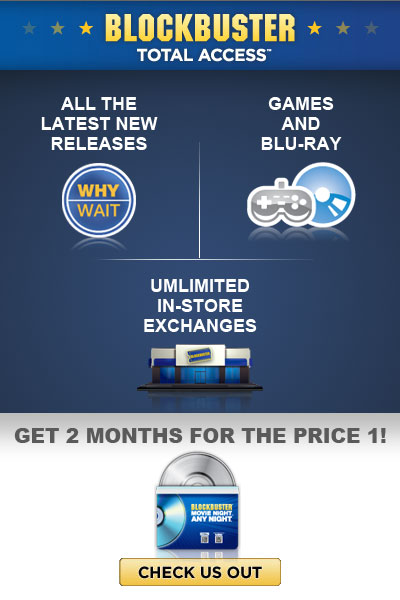 Click the photo above to start watching your favorite movies with Blockbuster now!!