This post brought to you by Reward Summit. All opinions are 100% mine.
We have credit cards. Don't you? We have them for one single purpose. It isn't what you think. We use them to get rewards. We have bought things we can't afford with our rewards money. We have gone on trips and gathered expensive trinkets without having to spend our own money. The problem is managing all of the rewards. It is a full-time job and I already have several full-time jobs. I was happy when I was asked to try this Reward Summit app.
I was happy because I can't remember what all the rules are. I can't remember where I am on my path to earn my dreams.
I simply Download the Reward Summit app here! .
Then we put in all our credit card information. Yes, I was worried at first then I read the Reward Summit's FAQ and I felt at ease. I know people wonder why would you do this. Well because my husband has so many of those travel cards and hotel stay cards and we can't help it. We have to use them so we can earn free trips that is how we afford to go on vacations.
What happens after you load in all your cards. You look at the pile of cards and wonder how did I get by so long without this app. Then you go back to your life you use your cards and the Reward Summit app will tell you when to use which card to get the best deal. Think of yourself as the quarter back and the offensive coordinator is in your ear. You can find the retail store in your area where you are going to "score" your deal.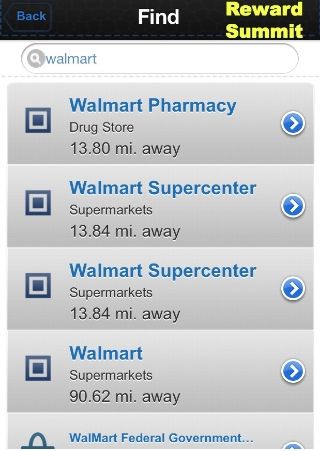 Then once you make all your purchase it then places them in categories so you can determine where you spend your money. This will help you make informed choices. I also thought it would help you determine what type of rewards might be helpful to your over all financial decisions. If you spend a lot on travel then looking for a reward card that offers travel benefits would benefit you.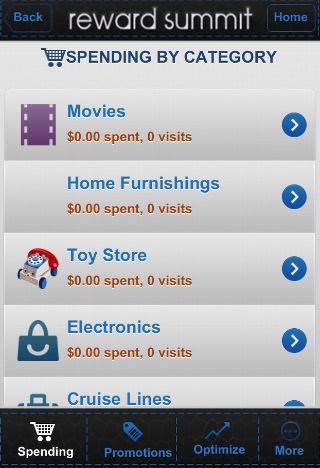 The app will allow you to make the changes you need in your spending and reward acquisition. I suggest again that you download this app and make a change. Download the Reward Summit app here!
I also suggest going on to Facebook and liking Reward Summit it helps so that you will see all the awesome features that they have and they will add in the future.
Like Reward Summit on Facebook.
I am also a huge fan of twitter so I also suggest following them there
Follow Reward Summit on Twitter.
I would love for you to check out the 720 card options that they have in their system. http://rewardsummit.com/faq